Monte dei Paschi bank 'about to fall out of top share listing'
Comments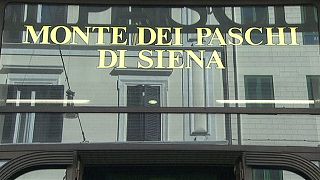 Another blow for battered Italian bank Monte dei Paschi di Siena.
According to the experts at French investment firm Exane, it is about to be removed from the STOXX Europe 600 index – a listing of the region's top shares.
Monte dei Paschi, which is the world's oldest bank, has seen its shares lose more than 90 percent of their value since 2007 following a series of fraud and mismanagement scandals.
After coming dead last in the latest Europe-wide bank stress tests to see how it would cope with another financial crisis, the bank just announced an emergency plan to try to ensure its survival.
Banking industry shares have been heavily hit this year as the sector struggles to grow while pressured by an ultra-low-rates monetary policy amid worries about their capital strength and exposure to bad loans.
In a clear blow to the sector, STOXX Ltd will reportedly exclude bank heavyweights Credit Suisse and Deutsche Bank from Europe's top 50 blue-chip companies next week.
STOXX will announce the results of the quarterly STOXX review on Aug 23 with the reshuffle effective on September 19.
Besides Monte Paschi, Exane said the "highly likely" deletions would be Banco Comercial Portugues, Unipol Gruppo Finanziario, Thomas Cook, Eurobank Ergasias and OCI.