Lizzie Armitstead cleared for Rio Olympics after UK Anti-Doping charge for missed tests
Comments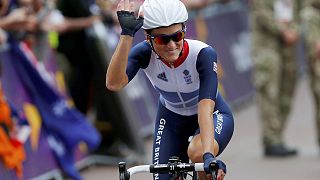 Britain's World road race champion Lizzie Armitstead has been cleared to compete at the Rio Olympics after winning an appeal at the Court of Arbitration for Sport.
The 27-year old was facing an automatic ban following three missed drugs test within a year.
However the CAS ruled that the first of her missed tests should be declared void as the UK anti-doping control officer had not followed required procedures nor made reasonable attempts to locate Armitstead.
The 2012 Olympic silver medallist was suspended last month pending disciplinary action.