Bach defends IOC decision on Russia at 129th Session
Comments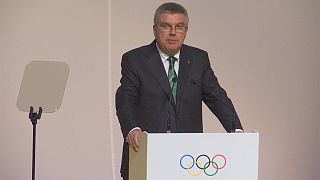 The 129th Session of the International Olympic Committee got underway this week with an Opening Ceremony at the Cidade das Artes in Rio de Janeiro.
IOC President Thomas Bach used his opening speech to defend his organisation's handling of the Russian doping crisis that has rocked the world of sport.
He said: "We could not uphold the presumption of innocence for Russian athletes. On the other hand, we cannot deprive an athlete of the human right to be given the opportunity to prove his or her innocence. You cannot punish a human being for the failures of his or her government if he or she is not implicated. These principles are now being implemented."
Last month a World Anti Doping Agency commissioned report revealed that there had been "state-directed" doping and collusion at the 2014 Sochi Olympics and beyond.
After deciding against a blanket ban on the nation, the IOC handed that baton over to the individual international sports federations.
However, after sifting through the fedewration's rulings a final decision on which Russian athletes can compete in Rio is expected to be delivered by a three-member IOC 'review panel' on Tuesday evening.
All of Russia's track and field athletes have been excluded from the Games by world athletes (IAAF) while the international weightlifting federation (IWF) has also excluded the entire team from the Games.