Indonesian police detain seven following temple fires
Comments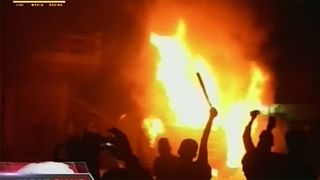 Seven people have been detained in Indonesia in connection with fires at a number of Buddhist temples in the north of Sumatra island.
Police say the group is part of a mob, which also attacked other property in the region.
Indonesia, a predominantly Muslim country, also has a sizeable Chinese population, many of whom are Buddhist. There is a history of anti-Chinese violence, although officials insist the temple attacks are down to a dispute between individuals and are not specifically aimed at the local community.
While sporadic attacks on religious minorities do occur, violent incidents are quickly quashed by local authorities.