Should the media black out terrorists?
Comments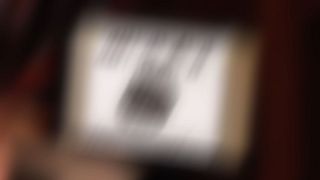 The brutal killing of an octogenarian priest in France this week has opened up a new debate about terrorism and propaganda.
Tuesday's attack prompted French radio station Europe 1 to pledge to stop naming those involved in such atrocities.
It will also not publish their pictures on its website, a policy it shares with newspapers Le Monde and Le Croix, and television channel BFM-TV.
But the French media landscape is a long way from reaching consensus in this area – newspaper Libération and state-run France Télévisions are among those to resist such auto-censorship.
The case for censoring
Nicolas Escoulan, editor-in-chief of Europe 1, said publishing terrorists' names and photos 'glorifies' their acts.
He told Channel 4 News: "We can present who they are, we can give a lot of information, without giving their name. I just think we can in a way stop to glorify all those people who try to destabilise our country."
Others say the notoriety gained by killers encourages more terrorist attacks.
Fethi Benslama, a psychoanalyst Paris Diderot University, suggested a media blackout after the attack in Nice.
He said: "I propose we put in place a pact, the biggest possible, so that the names and photos of the authors of these acts will not be published. Searching for notoriety is a decisive element in their action. If we leave them anonymous, we break a part of their motivation. We should only publish their initials and not use their images."
Entretien à lire : Fethi Benslama : « Les médias ne devraient pas publier les photos du tueur de Nice » https://t.co/yy3mf4NNFN

— Moïna Fauchier (@moinafd) July 19, 2016
The case against
Other figures say it is the media's job to just report and inform and that audiences have a right to the information available.
Michel Field, executive director of state-run France Télévisions, said a blackout was especially ineffective in the age of social media.
Azeem Ibrahim, a columnist for news channel Al Arabiya, writes: "Nobody watches the 6 o'clock news, sees some short clip of an ISIS beheading and decides to become a terrorist. Quite the opposite.
"People become radicalised when they become isolated from mainstream culture, usually as part of a small group of 'like-minded' people, and it is in these circumstances that they consume preferentially the narratives of jihadism from online sources, more and more, as they reject mainstream culture and its narratives.
"But exposure to critiques and rebuttals of these narratives from mainstream culture, can help counter this process."
What is Euronews' policy?
Euronews mission is to show our viewers worldwide the reality of our times based on facts.
The identities and pictures of those who commit attacks in Europe, the Middle East and elsewhere are a fact, they are editorially relevant and therefore they are part of our overall coverage aimed at a global audience.
We apply a series of editorial guidelines to ensure we neither glorify terrorism nor promote its aims.
Above all we give primary position to the victims of attacks.
But we believe our audiences need to be able to make their own judgements from the accurate and complete information we supply.
Do you think the media should refuse to publish the names and photos of ISIL terrorists? https://t.co/duGqNrkMFy

— euronews (@euronews) July 29, 2016