Bavarian governor calls for improved security following series of violent attacks
Comments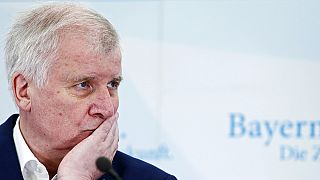 Germans are seeking answers following four violent attacks on civilians in the space of a week. Bavarian state premier Horst Seehofer went on to tell the press the country is full of fear and improved security is needed.
"Each act of terrorism is one too many," he said.
"Islamist terrorism has arrived in Germany and people are, justifiably, expecting us to stand up to this courageously," he added.
At least eleven people have died and scores were injured in a series of attacks beginning on July 18. Here in Ansbach, Bavaria, fifteen people were injured when a Syrian man blew himself up near the site of a music festival on Sunday.
The ISIL-affiliated Amaq news agency claims the group is responsible for this weekend's attack and the Bavarian Interior Ministry confirmed a video had been found on the suspect's phone in which he pledged allegiance to the self-styled Islamic State.
At least two of the recent assaults in Germany have been linked to Islamist terror.