Spain says Europe's first Zika microcephaly birth confirmed in Catalonia
Comments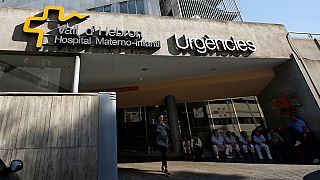 Europe's first Zika microcephaly birth has been confirmed in Spain.
Spanish health authorities say a baby boy has been born with the brain disease in the north eastern region of Catalonia. His mother reportedly contracted the Zika virus during a trip to Latin America. Diagnosed in May, she decided to keep the baby, a spokesperson for the region's health authority confirmed.
"He is stable and does not need any respiratory assistance. He is being monitored and is at the hospital's neonatal service," Felix Castello, Head of Neonatal Care Unit at Vall d'Hebron Hospital, told the press.
Although Zika is prevalent in Brazil, Spain has at least 190 known cases of the mosquito-borne virus.
This is said to be the first European birth by someone who has contracted Zika – a pregnant woman in Slovenia chose to have the foetus aborted after being diagnosed with the virus last month.
Due to its risk to newborn infants, Zika was declared a global public health emergency by the World Health Organization earlier this year.
The baby was born by caesarian section in Barcelona, 40 weeks into the pregnancy.