Moscow court begins hearings in Nemtsov case
Comments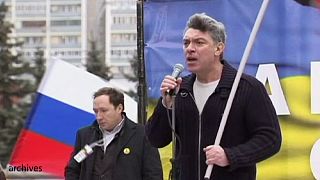 Moscow's military court has started preliminary hearings in the case of slain Russian opposition leader and Kremlin critic Boris Nemtsov.
Nemtsov was assassinated in February last year as he was walking near the Kremlin.
His daughter's lawyer said the case remains unsolved because although those who executed the crime are in prison, the masterminds have never been found.