Former German FA boss banned for one year
Comments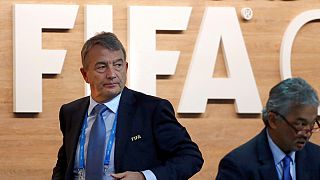 The former chief of the German Football Association and current Fifa executive committee member Wolfgang Niersbach has been banned, with immediate effect, from all football related activity for one year.
The ban was handed down by FIFA's ethics committee and was for failing to report potential misconduct concerning the awarding of the 2006 World Cup to Germany.
The committee said the case did not look into code of ethics breaches in relation to possible acts of bribery and/or corruption, but only evaluated Niersbach's awareness of the incidents and his failure to report them to the Ethics Committee in a timely manner.
Fifa investigators had sought a two-year ban.