Turkey presses ahead with extradition bid for US-based cleric wanted over coup attempt
Comments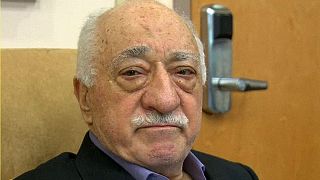 Turkey's prime minister says he has sent evidence to the United States to support an extradition request for the exiled cleric Ankara says was behind Friday's failed coup.
Binali Yildirim spoke to the ruling AK party as a deep purge of the army, police and judiciary was extended to the education sector in what critics see as a power grab by President Erdogan.
Turkey's education ministry has revoked the licenses of 21,000 teachers working in private institutions, an official at the ministry told Reuters on Tuesday, part of an expanding government crackdown.
The announcement came shortly after a report that the High Education Board had ordered the resignation of 1,577 deans at all universities across Turkey.
Thousands of public employees suspended after failed coup attempt in Turkey https://t.co/n9hGesKNB5pic.twitter.com/CNqMKk6nP3

— Hürriyet Daily News (@HDNER) 19 juillet 2016
Vowing to root out supporters of cleric Fethullah Gulen, the premier told the AK party that he and Erdogan had "personally made an appeal to the United States for the return of the chief terrorist. We sent our files. The justice minister sent our file".
Turkey sends four dossiers to US over extradition of Gülen https://t.co/nZg4XfOClBpic.twitter.com/4AhMGYdIuB

— Hürriyet Daily News (@HDNER) 19 juillet 2016
The US said on Tuesday, however, that it had not received an extradition request from Turkey for Gulen.
"We still cannot confirm the physical receipt of an extradition request, we're in touch with Turkish officials," a State Department official told Reuters, adding "They have indicated they will hand it over".
The man Turkey wants extradited continues to deny any involvement in the uprising.
Speaking from his home in Pennsylvania, Islamic preacher Gulen, a one-time ally of Recep Tayyip Erdogan, said he had been against military coups his whole life and has suffered most from those Turkey has experienced in the past.
What is more, he said: "I don't know those people who led the coup".
Gulan has suggested that Erdogan staged the coup as an excuse for a crackdown.
Up to 300 people were killed in the coup attempt.
Amid the round-up of alleged coup plotters, the shadow of the death penalty hovers, with Erdogan refusing to rule out the return of capital punishment despite warnings from Brussels that this would end Turkey's EU ambitions.
The top United Nations human rights official urged Turkey on Tuesday to uphold the rule of law in the wake of the failed coup and voiced "serious alarm" at the mass suspension of judges and prosecutors.
UN High Commissioner for Human Rights Zeid Ra'ad Al Hussein also called for independent observers to be able to visit places of detention in Turkey to check on conditions, and for detainees to have access to lawyers and their families.