IOC to 'explore' banning Russia from Rio Games
Comments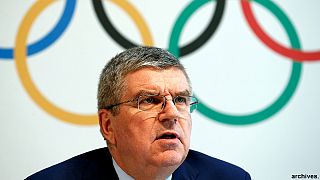 The International Olympic Committee has delayed a decision on whether to ban Russia from next month's Rio Games over accusations of doping.
The IOC said on Tuesday it will explore its legal options and wait for a ruling, due Thursday, by the Court of Arbitration for Sport (CAS) concerning Russia's track and field athletes, already banned from the Rio Games.
The IOC did however take a series of interim measures.
It said the Russian sports minister Vitaly Mutko will not be allowed to attend the Rio Games, along with other officials said to be involved in a state-run doping programme.
The IOC also said it will not organise or back any sports event in Russia, including the European Games scheduled for 2019.
Last but not least, it plans to re-test all Russians who competed at the 2014 Sochi Olympics.
IOC delays decision on banning Russia from Rio Olympics https://t.co/CDOAHqopNnpic.twitter.com/9×9OXnDrqu

— Reuters UK (@ReutersUK) July 19, 2016
The Mc Laren report published this week detailed widespread doping among Russian sportsmen and women that was covered up at the highest level.
It laid out how athletes' urine samples were swapped with clean ones, particularly during the Sochi Games, in Russia.
Moscow denies such a doping scheme existed, but it has suspended several senior sports officials mentioned in the report.