IOC to "explore legal option" of banning Russia from Rio Olympics
Comments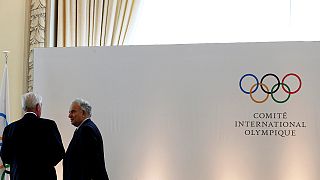 The International Olympic Committee says it will take legal advice on the possibility of banning Russia from next month's Rio Games over doping.
The announcement falls short of the immediate ban some had been expecting after an independent report published yesterday accused Russia of systematic and state-run doping.
Instead, with the Games just over two weeks away, the IOC says it will "explore legal options with a regard to a collective ban of all Russian athletes" for the Rio Games "versus the right to individual justice.
"In this respect the IOC will have to take the CAS (Court of Arbitration for Sport) decision on July 21 2016 concerning the IAAF (International Association of Athletics Federations) rules into consideration, as well as the World Anti-Doping Code and the Olympic Charter."
Monday's report by the World Anti-Doping Agency, drawn up by Canadian lawyer Richard McClaren confirmed allegations of widespread use of performance enhancing drugs by Russian athletes at the 2014 Sochi Winter Olympics, and that the swapping of doping-positive samples for clean ones was overseen by the Russian Ministry for Sport.
In the wake of the report the IOC has ordered the immediate re-testing of all Russian athletes at Sochi. It has also told all Winter sports federations to suspend all preparations for major events scheduled to be held in Russia.
A number of top Russian sports officials have been suspended by the Sports Minister Vitaly Mutko since McClaren's report was issued, including Deputy Sports Minister Yuri Nagornykh.
Mutko says his own suspension has not been discussed.