Turkey President says 'coup traitors will pay a heavy price'
Comments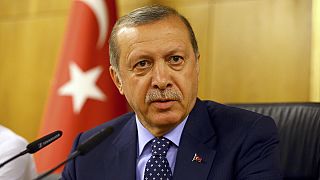 The attempted coup d'etat which has claimed at least 60 lives in Turkey seems to be drawing to a close, but what Erdogan called an act of treachery will be sure to have repurcussions for weeks to come.
President of Turkey Recep Tayyip Erdogan said at a press conference: "This attempt at a coup d'etat is an act of betrayal, a rebellion and of course those who betrayed this country will pay a heavy price for their treachery."
"This is an uprısıng which will lead to a purge of the Turkish army, which must remaın free of traıtors. We will hold a Supreme Military Council meeting at the beginning of August and the events of last night and acts of those who have undertaken this attempted coup make the meeting even more meaningful", he continued.
At least 60 people died in last night's coup, and 336 have reportedly been arrested for their role in the plot to over throw the government.