Ex EU Commission chief's bank job sparks fury and calls for reform
Comments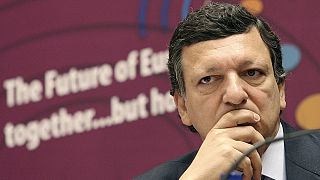 France is calling for the EU to tighten rules on commissioners taking appointments after leaving office. It follows Jose Manuel Barroso becoming an advisor to US bank Goldman Sachs.
The ex chief of the European Commission's choice of job has been strongly criticised by French European Affairs Minister Harlem Desir:
"Morally, politically, ethically, it's a mistake on the part of Mr. Barroso and the worst disservice that a former Commission president could do to the European project at a moment in history when it needs to be supported and strengthened. Mr Barroso is now helping the anti-Europeans with this matter, I am calling him officially to renounce to this position."
Un avis ou 1 un sentiment pierremoscovici</a> ? La France demande à Barroso de renoncer à travailler pour Goldman Sachs <a href="https://t.co/2j1qgXITgb">https://t.co/2j1qgXITgb</a></p>&mdash; Eric Coder (EricCoder) July 14, 2016
Goldman Sachs along with other banks have been accused of trying to extend their influence into the political arena. As an advisor to the bank on Brexit Barroso's appointment raises questions about the EU's conflict of interest rules.
Barroso observed the 18 month "cooling off" period between jobs… he left it 20 months, but his appointment is the latest case of the so called ""revolving doors""http://corporateeurope.org/revolving-doors/2015/10/revolving-doors-spin-again practice between politics and business for former EU officials.