Bank of England surprises by keeping interest rates unchanged
Comments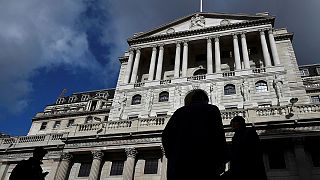 The Bank of England's policymakers have left the cost of borrowing unchanged in Britain – for now.
The benchmark interest rate stays at 0.5 percent where it has been for more than seven years.
The decision wrong-footed many investors who had expected an immediate cut to try to boost Britain's economy which has been hit by last month's vote for the UK to leave the European Union – its biggest trading partner.
Monetary policy summary and minutes of the MPC meeting ending on 13 July 2016 https://t.co/KxIXEgjl8c#BankRatepic.twitter.com/XZlgUZIV0c

— Bank of England (@bankofengland) July 14, 2016
Governor Mark Carney has signaled there will be more stimulus during the summer, but he has also expressed concern about what a big interest rate cut would do to the profits of UK based banks.
He has also said he would not want to follow the example of the European Central Bank and the Bank of Japan by cutting rates below zero.
Action is likely on August 4 when the Bank of England will release its latest Inflation Report along with new growth forecasts.
The unchanged interest rate caused the pound to rise in value against the dollar and the euro and pulled down share prices in London.