Emperor of Japan "plans to abdicate" in unprecedented move
Comments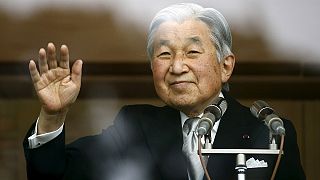 Japan's Emperor Akihoto has expressed a desire to abdicate the Chrysanthemum Throne in the next few years, according to reports.
The country's public broadcaster NHK announced the decision after an unnamed palace source informed them of the monarch's decision.
The 82-year-old has suffered from health problems in recent years and reportedly does not wish to remain as Emperor if he cannot perform all of his official duties.
However, an official palace spokesman said there was no official plan for the Emperor to abdicate, something that has not happened in Japan for close to 200 years – Emperor Kokaku being the last to give up the throne in 1817.
Crown Prince Naruhito, 56, is next in line to the throne of Japan, although in order for Emperor Akihoto to abdicate a change would have to be made to the Imperial Household Law, which stipulates the rules of succession and would have to be approved by Japan's parliament.