[Data] Who was the best-performing team at Euro 2016?
Comments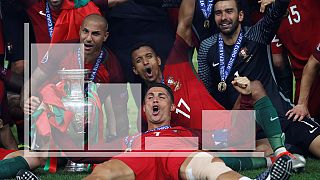 Click on the columns to re-order the data. Click here for the full story.
Best-value squad
This table shows compares each country's squad values alongside its Euro 2016 points tally, to give an idea of which one was best value for money.
Who made the most of their talent pool?
Here we have compared a country's population with its achievements (or lack of them) at Euro 2016, to calculate how many inhabitants were 'needed' to earn a point.
Did richer countries outperform poorer ones?
This data compares a country's GDP per capita with its Euro 2016 points tally, to work out the cost per point.