Uruguay defeats tobacco giant in court dispute
Comments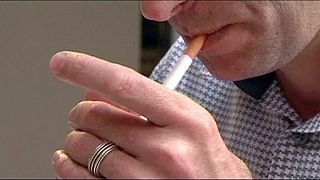 The World Bank's International Centre for Settlement of Investment Disputes (ICSID) has ruled in favour of Uruguay after cigarette giant Philip Morris International tried to seek compensation from the country.
accomplished its primary goal

Executive Director for Action on Smoking and Health
Philip Morris argued that Uruguay's anti-tobacco measures hurt its business and had sought compensation.
President Tabare Vazquez's government banned smoking in public spaces in 2006, raised taxes on cigarettes and forced companies to include large health warnings on their cigarette packs.
"The health measures we implemented for controlling tobacco usage and for protecting the health of our people have been expressly recognized as legitimate and also adopted as part of the sovereign power of our republic," Vazquez said in a televised speech last week.
In a lengthy decision published on Friday, the ICSID said it had ruled to dismiss Philip Morris' demand that the regulations be withdrawn, or not applied to the company, or that it be paid $22 million in damages instead.
It ordered the tobacco company to pay Uruguay $7 million and to cover "all the fees and expenses of the Tribunal and ICSID's administrative fees and expenses."
Phillip Morris said it respected the tribunal's decision.
"We've never questioned Uruguay's authority to protect public health, and this case wasn't about broad issues of tobacco policy," Marc Firestone, Philip Morris International senior vice president and general counsel, said in a statement.
"The arbitration concerned an important, but unusual, set of facts that called for clarification under international law," added Firestone.
The tobacco company said that it would like to meet with Uruguay's government, to explore regulatory frameworks that would enable smokers "in the country to have informed access to reduced-risk alternatives to smoking."
Action on Smoking and Health (ASH), the oldest anti-tobacco organization in the United States, applauded Uruguay for winning the case, but said Phillip Morris "accomplished its primary goal."
Phillip Morris "will no doubt shed some public crocodile tears, but their main goal in launching the suit has been realized, six years and millions of dollars have been spent defending a nondiscriminatory law that was intended purely to protect public health," said Laurent Huber, executive director for ASH.
"This has already resulted in a regulatory chill in other countries, preventing tobacco legislation that would have saved lives," Huber said.
Breaking: Uruguay Wins Against Philip Morris International. PMI will no doubt shed some public crocodile tears. https://t.co/j2qiJ2dkuw

— ActionSmoking&Health (@AshOrg) July 8, 2016