Messi's €79.4m earnings mean tax fine is small change for soccer star
Comments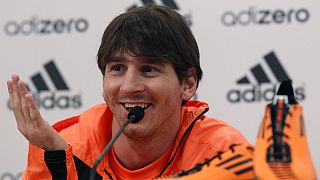 Lionel Messi's two million euro fine for tax fraud, announced today by a Spanish court, is small change for the football icon.
He is the second highest-paid athlete in the world, according to Forbes, after his La Liga rival Cristiano Ronaldo.
The magazine says Messi, 29, earns around 73.5 million euros a year, meaning his tax fine will be paid off in around 10 days.
Even if he is generous enough to cover his father's 1.5 million euro fine, it would take a little more than a week to pay it off.
Messi's annual earnings consist of 48.2 million euros in salary and winnings, on top of 25.3 million euros in endorsements.
Ronaldo and Messi are the only football players in Forbes' top ten, which also includes two European tennis players, Roger Federer and Novak Djokovic.
Messi's endorsements include a 126.4 million euro deal with Adidas, over seven years.