Russia extends ban on Western food products
Comments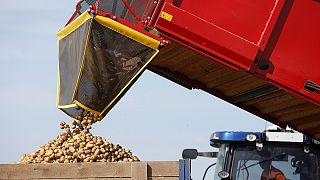 President Vladimir Putin has extended a Russian ban on food products from Western countries until the end of 2017.
The ban is in place "to defend national interests" and prohibits most food products from nations penalising Moscow.
It was particularly struck by European Union sanctions provoked by the Ukraine crisis and Russia's 2014 annexation of Crimea.
Last week, the EU agreed to extend economic sanctions against Russia until January 2017, citing a lack of progress on a peace process to put a stop to the conflict in eastern Ukraine.
While domestic producers have benefitted from the sanctions, they have had a negative effect on Russia's economy with elevated food prices and a decrease in the quality of some products.