Belgium deploys F16s in fight against ISIL
Comments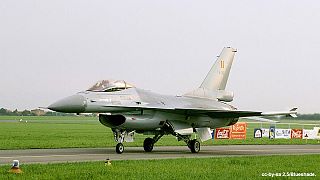 For the first time, six Belgian F16s are to be used in strikes against ISIL positions over Syrian Territory.
Belgium is replacing the Netherlands in a year long mission, deploying 100 of its soldiers. The F16s will fly four times a day over Iraq and Syria.
The six F16s took off Tuesday morning headed for a military base in Jordan.