Victory for the Popular Party, but is it enough to end Spain's political deadlock?
Comments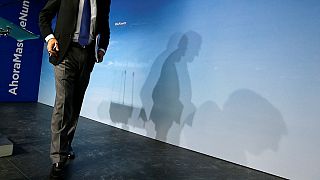 After six months of political deadlock, Spain has yet another hung parliament.
But Acting Prime Minister Mariano Rajoy's Popular Party actually gained more seats than it did in December's vote. To determine why, euronews journalist Carlos Marlasca spoke to Fernando Villespín, a Professor of Political Science at the University of Madrid.
Fernando Villespín
"It was a big surprise and we need to consider the reasons for it. I think something that could have influenced it was a situation of fear that was perceived on the centre and centre-right with the realisation that Podemos could possibly become the second national political force; it even could have had the capacity to govern if the Socialist Party supported it."
"I think the term in office is going to be very instable. What's more, very difficult if Rajoy continues. Ciudadanos and the PSOE (Socialists) will enter into a coalition government. Rajoy will probably take office without any great concessions. But, in exchange, the PSOE will continue to lead the opposition. And the PSOE will sell the majority the PP needs to govern at a very high price."
---
One big surprise of the election (June 26) was the failure of newcomers Podemos to rise up as the new left-wing power.
Fernando Villespín
"Polls suggested there was going to be a big change in Spain. It seemed as though there was going to be a new bipartisan system, but in this case the PP and Podemos. And what actually happened was the strengthening of the old bipartisan system."