Venezuela: opposition says it is on track to organise recall referendum
Comments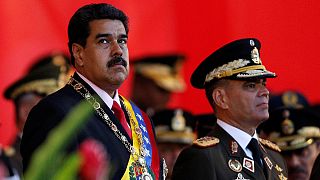 The opposition in Venezuela claims to have validated enough signatures on a petition to oust President Nicolas Maduro.
It blames the Socialist leader for shortages of food and basic supplies and a high rate inflation.
Opposition leaders now hope to be able to move on with organising a recall referendum to remove the embattled president.
Hundreds of thousands of Venezuelan citizens gave fingerprints to verify signatures.
If election officials certify the process, a second petition will be prepared, which must be signed by four million people. Only then could a recall vote be held.