More than 20 dead in West Virginia in US state's 'worst floods in a century'
Comments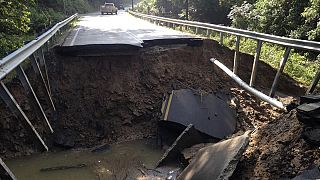 At least 23 people have died in the US state of West Virginia, after its flooding for over a century. Hundreds more have been rescued from swamped homes.
Many rivers and streams overflowed as the state received a quarter of its annual rainfall in one day on Thursday.
A state of emergency has been declared in 44 out of 55 counties.
The storms were part of a severe weather system that swept through the US Midwest, triggering tornadoes.