Iran: Mixed reactions to Brexit
Comments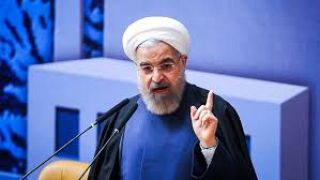 There has been radio silence from much of the Middle East throughout the Brexit campaign, but in the wake of the UK deciding to leave the European Union, Iran's Foreign Ministry has honoured the decision of the British electorate.
"As a democratic establishment, the Islamic Republic of Iran respects the British people's vote on leaving the European Union, and considers that as being in line with the will of majority of that country's people to adopt their own foreign policy," the Iranian Foreign Ministry said in a statement yesterday.
The ministry also emphasised that Brexit will not bring about any changes in Tehran's attitude towards the UK.
At a time when sanctions against Iran are being lifted, and markets are starting to open – albeit slowly – the ministry added that Iran is keen to expand relations with all European countries "on the basis of mutual respect and non-interference in the internal affairs of each other".
Dr Hamid Aboutalebi, a senior aide to president Hassan Rouhani tweeted that Brexit was an "historic opportunity" for Iran, although at this early point, has not elaborated how.
٢) تحولات اقتصادي كشورهاي جنوب اروپا،تروريسم،وبحران مهاجرت نشان مي دادكه اين اتحاد درحال فروپاشي است؛امادومينوي سقوط با Brexit# آغازمي شود؛

— Hamid Aboutalebi (@DrAboutalebi) June 24, 2016
٣) اتحاديه اروپايي زمان درازي است كه اعتمادمردم اروپابه خودرا از دست داده است؛اين روندجديد سبب قدرت،امنيت، ورفاه بيشترديگران خواهد شد؛

— Hamid Aboutalebi (@DrAboutalebi) June 24, 2016
"Stars in the flag of unity are falling in Europe; Britain's exit from the EU is an historic opportunity for Iran," he said.
Speaking in a more lurid tone, the deputy chief of staff of Iran's armed forces, Massoud Jazayeri, commented that "the European Union is a pawn in the hands of America".
He went on to say that "England should pay the price of years of imperialism and committing crimes against humanity".
Contrary to Aboutalebi's optimism, Jazayeri seems to hope Brexit will be the unravelling of the United Kingdom:
"The people of Ireland, Scotland and others have the right to bring themselves out of the tyrannical rule of the monarchy, the so-called Great Britain".
At this stage it is not clear how or if the UK will trade with Iran. British banks have been reluctant to finance trade with Iran, fearing they could still be targeted by existing US sanctions that are impeding Tehran's re-entry into markets after years of isolation.
Despite this, in recent days, Boeing International – based in London – has announced the sale of 80 aircraft with the country.