French authorities reverse ban on protest march
Comments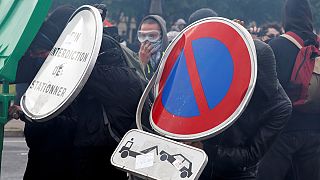 French unions have been allowed to hold a protest march in Paris on Thursday, the head of the CGT union Philippe Martinez said on Wednesday after an emergency meeting with the government.
That appeared to reverse an earlier ban, announced by the police service. Unions called the ban on marching unacceptable and they would walk through the streets of the French capital anyway.
The government had said it would only allow a static rally in Paris in order to contain any violence.
Opponents to the labour reform say it would worsen working conditions, make it easier for companies to fire workers and increase unemployment.