Trump says US should consider racial profiling to fight crime
Comments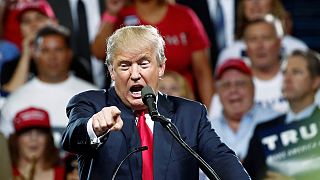 Donald Trump has said the US should consider racial profiling to combat crime.
The presumptive Republican presidential candidate made the comments when asked if he backed the profiling of Muslims, after last week's shooting at a gay nightclub in Orlando.
"I think profiling is something that we're going to have to start thinking about as a country, Trump said.
The billionaire businessman said while he hated the concept of profiling he claimed it wasn't the worst thing to do.