Former VW CEO Winterkorn investigated in Germany over market manipulation
Comments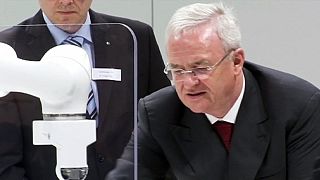 Volkswagen is facing more legal challenges over the carmaker's emissions scandal, from its native Germany.
Prosecutors have launched an investigation against former Chief Executive Martin Winterkorn and another senior manager who are suspected of possibly having manipulated the market.
They say there are "sufficient real signs" that VW was late in disclosing possible financial damage linked to the scandal.
"Following our own investigations and according to BAFIN (Germany's Federal Financial Supervisory Authority) documents, this legal obligation existed at an earlier time and may not have been satisfied. This is our suspicion," said Braunschweig prosecutor Klaus Ziehe.
Prosecutors have been investigating 17 former employees at VW on suspicion of fraud.
Europe's largest carmaker acknowledged in its annual report in April that it hadn't grasped the potential impact of the diesel emissions scandal until last summer when it realised that software may have violated US laws.
Last week a Belgian consumers group launched a class action demanding that VW reimburse the total cost of the affected vehicles.