Black box recovered from wreckage of EgyptAir plane crash
Comments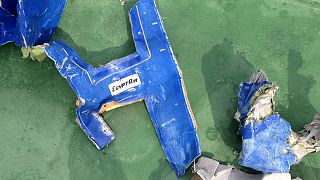 The cockpit voice recorder from crashed EgyptAir flight 804 has been found, according to the Egyptian investigation committee.
Search teams had to salvage the device over several stages as it was damaged, the committee said on Thursday.
It said in a statement that the memory unit had been recovered.
Flight MS804 when it crashed on 19 May while flying from Paris to Cairo. There were 66 people on board.