Dead body of boy, 2, snatched by alligator recovered
Comments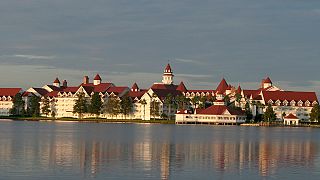 The dead body of a 2-year-old boy snatched by an alligator near a Disney World hotel in Orlando has been recovered.
The toddler was dragged into the water in front of his family while paddling beside a resort lagoon.
Despite the best efforts of his father, Florida police say he was unable to wrestle his son from the animal's jaws.
Earlier, wildlife officials taking part in the recovering operation insisted such attacks are rare.
"It's not common at all. It's very rare for people to be attacked by alligators. It's very rare in Florida or anywhere where you find alligators,'' said Nick Wiley, from Florida Fish and Wildlife Commission.
The attack occurred late on Tuesday at Disney's Grand Floridian resort and Spa.
Officials have said the toddler's body was found intact.
At least five alligators were also caught and killed from the lagoon to examine them for traces of the boy, but nothing was found.