Clinton, Trump clash over Orlando mass shooting
Comments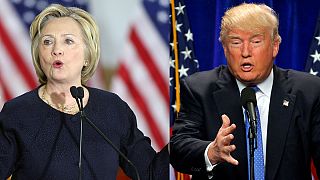 Presumptive US presidential candidates Hillary Clinton and Donald Trump have clashed over the mass shooting at an Orlando nightclub over the weekend, which left at least 49 people dead and dozens injured.
Campaigning in Cleveland Ohio, Clinton warned against demonizing muslims and renewed her call for a ban on assault weapons.
"I believe weapons of war have no place on our streets and we may have our disagreements about gun safety regulations, but we should all be able to agree on a few essential things. If the FBI is watching you for a suspected terrorist link, you shouldn`t be able to just go buy a gun with no questions asked," the Democrat candidate said.
But Republican rival Donald Trump accused Clinton of being unfit to lead the nation, vowing to suspend immigration to the US from countries he said had a ''proven history of terrorism''.
"We cannot continue to allow thousands upon thousands of people to pour into our country, many of whom have the same thought process as this savage killer. The only reason the killer was in America in the first place, was because we allowed his family to come here: that is a fact and it's a fact we need to talk about," Trump said.
Speaking in Manchester, New Hampshire, the billionaire businessman also heavily criticised President Obama for failing to use the term, ''Radical Islamic terrorism,'' to describe the mass shooting.