Russia floats out military ice-breaker from St Petersburg, TASS reports
Comments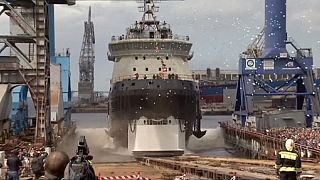 Russia has floated out the first supply ice-breaker of its class for the domestic Navy in decades, agency TASS reports.
Named the Ilya Muromets, the diesel-electric lead vessel was put to sea in the north-western city of St Petersburg.
It is expected to be transferred to the Russian Navy in 2017.