Berlusconi 'serene' ahead of heart surgery but can he return to politics?
Comments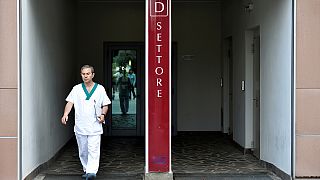 Former Italian prime minister Silvio Berlusconi said on Friday that he is 'serene' in hospital as he awaits heart surgery next week.
The 79-year-old was taken ill after voting in local elections last Sunday and could have died, say doctors.
But while he is expected to make a swift recovery from an operation to replace a defective aortic valve at Milan's San Raffaele hospital, speculation is growing that this could mark the end of his long political career.
Not so says his Forza Italia party.
"There is huge solidarity with Berlusconi. Everything is calm. We are all hoping that the surgery will go well," said Deputy Senate Leader Maurizio Gasparri, a senior Forza Italia figure.
"It is like Real Madrid and Ronaldo – the main player. The club's destiny is linked to the striker. We are expecting him to return to the pitch."
Berlusconi 'serene' before surgery (2) - Ex-premier to have heart surgery next week https://t.co/SQK9OWurlk

— Ansa English News (@ansa_english) 10 juin 2016
Berlusconi's once powerful centre-right has become increasingly fragmented in recent years, especially since he lost his grip on power in 2011 at the height of the euro zone debt crisis.
His party suffered mixed fortunes in Sunday's local elections, with his candidate to become mayor in Rome coming a lowly fourth.
Legal woes have also forced the media mogul to take a back seat from politics.
Ahead of next week's surgery, Berlusconi thanked well-wishers and said he was "putting my trust in God and the extraordinary professionalism of the doctors and staff of the San Raffaele".