Australia investigates new debris link to missing flight MH370
Comments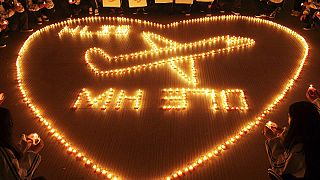 Australian officials are investigating what appears to be aircraft debris from the Malaysian flight MH370 which went missing more than two years ago.
Australia's television station Channel Seven reports that the material was found by a man searching for driftwood on Kangaroo Island off the country's southern coast.
Just stumbled across a piece of what I presumed to be aircraft I guess, and then thought about planes that had gone down and wondered where it could've come from.
Until now, most of the little debris believed to be from the airliner has found has been close to Africa. But according to oceanographer Jochen Kaempf: "There is a possibility because it is sort of consistent with the drift pathways of currents in the southern Indian Ocean."
Flight MH370 disappeared in March 2014 with 239 passengers and crew on board shortly after taking off from Kuala Lumpur bound for Beijing.
Investigators believe someone may have deliberately switched off the plane's transponder before diverting it thousands of miles off course over the Indian Ocean.