[Watch] Woman fights off daughter's potential kidnapper in US supermarket
Comments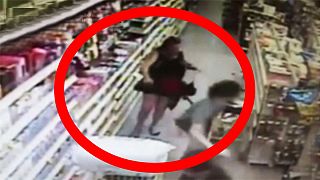 CCTV footage from the Dollar General Store in Hernando, Florida, depicts the moment a man tried to kidnap a 13-year-girl in the shop on Tuesday, June 7.
The girl's mother can be seen fighting off the man, who eventually released the teenager and fled, only to be apprehended in the car park by an off-duty police officer.
The suspect was later identified as 30-year-old Craig Bonello.