German documentary claims Russian Sports Minister was directly involved in doping cover-up
Comments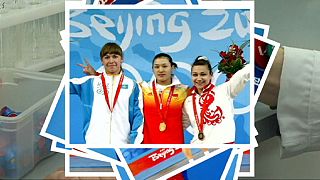 Russia's sports minister Vitaliy Mutko has come under fresh criticism after a German documentary claims he was directly involved in covering up cheating and avoiding bans for athletes.
Award-winning reporter Hajo Seppelt who made the documentary that was aired by German public broadcaster ARD, insists there is mounting evidence that the Russian state helped cover up a doping programme in the country.
Seppelt said: "The main focus is to show that potentially there is a big influence by the state, by the sports ministry in Russia about the cover-up of (the) doping in itself in the country, particularly in athletics but also in other sports. That does not mean automatically that it is proven one hundred percent, but the evidence is getting stronger and stronger that some people from higher levels obviously tried to help to cover-up doping."
The Sports minister said his country's doping scandal was payback from those unhappy Russia had won the rights to host the FIFA World Cup in 2018 following allegations of bribery.
"If you isolate a country, you can demand that it be deprived of the Football World Cup. If attempts to do that using political means fail, then sports can be used as a tool. Their aim is simple: do everything to isolate Russia in sports, and to prevent our athletes from participating in the Olympic games," said Mutko.
Russian athletes were suspended from international competition last year following allegations of widespread and state-sponsored doping.
A decision on whether to overturn that ban and allow Russian athletes to compete in Rio will be taken by World Athletics (IAAF) next week.