Former CIA agent to be extradited to Italy over 'extraordinary rendition'
Comments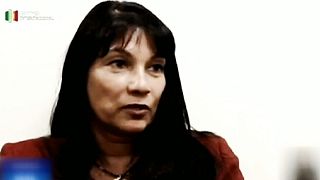 Portugal's High Court has ruled that former CIA agent Sabina De Sousa is to be extradited to Italy for her involvement in an illegal counter-terrorism programme. The decision leaves her no room for appeal.
De Sousa who has joint US Portuguese citizenship is one of 26 people convicted in absentia of taking part in the US "extraordinary rendition" programme.
She is charged with kidnapping radical Egyptian cleric Abu Omar from Milan in the wake of the 9/11 terror attacks, and taking him to Egypt where he said he was tortured and interrogated.
Her conviction in a Milan court was in 2009 – she has been fighting demands for her extradition ever since she was arrested in Portugal at the behest of Italian prosecutors.
If she is sent to Italy and possibly imprisoned it will be the first time a CIA officer connected to the Bush-era "extraordianry rendition" programme will have face jail.
Some of those people convicted in Italy for being involved in the rendition of the cleric have been pardoned.