Italy: Ex-PM Berlusconi in hospital
Comments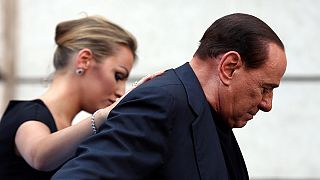 Former Italian Prime Minister Silvio Berlusconi has been hospitalised for a heart problem.
A spokesperson said that his condition was not life threatening.
The 79-year-old was suffering from a 'cardiac defiency' according to Milan's San Raffaele hospital.
Berlusconi, who had a pacemaker implanted 9 years ago, is undergoing tests to decide the proper course of therapy.