Saudi Arabia invests heavily in Uber
Comments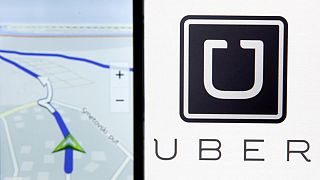 Saudi Arabia's sovereign wealth fund has invested $3.5 billion (3.1 billion euros) into Uber.
It is a boost to the ride-hailing service's expansion into the Middle East where it now operating in nine countries and 15 cities, competing against local startups such as Careem, which runs ride-hailing in more than 20 cities across the region.
The Saudi-Uber investment brought come criticism on social media.
balajis</a> <a href="https://twitter.com/fadig">fadig mixed feelings on KSA uber investment. Great support for tech but Why not in local Careem? Why not invest in Saudi startups?

— Karim Sarkis (@kmsarkis) June 2, 2016
#Saudi Sovereign Wealth Fund should also consider investing in local alternatives like careem</a> which is doing way better than <a href="https://twitter.com/Uber">Uber in #KSA

— Muna AbuSulayman (@MunaAbuSulayman) June 2, 2016
If PIF's investment in Uber is followed by an equally large investment in Careem; hats off. Otherwise, not good for Middle East tech.

— Mohammed Al Saqqaf (@AlSaqqaf) June 2, 2016
Uber will use some of the new funds in growth markets including China, where it faces fierce competition.
Uber has operated in Saudi Arabia for just over two years.
It says about 80 percent of its more than 130,000 riders in that country are women. Women are banned from driving in Saudi Arabia and face drastic punishment if found behind the wheel.
The Saudis have also reportedly invested at least $100 million into Uber's rival Lyft.
What Uber and OPEC Have in Common – Failure Bloomberg Gadfly https://t.co/pZeYjaMM7e

— Smith&Co (@Justica4all) June 2, 2016