Melania Trump: America's next First Lady?
Comments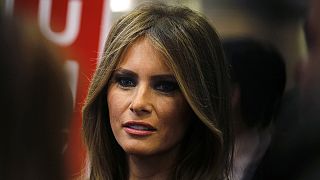 Just imagine it…
If Donald Trump makes it to the White House in November (latest opinion polls show it is a distinct possibility) and Nicolas Sarkozy makes a successful comeback in next year's French election (far from sure), two of the world's most powerful men would have ex-supermodels by their side.
Carla Bruni has already tasted life in the Elysée Palace during her husband's 2007-2012 term as French president.
But what of Melania Trump, the third wife of the billionaire businessman and presumptive Republican nominee who says he will 'Make America Great Again'. What sort of US First Lady would she make?
---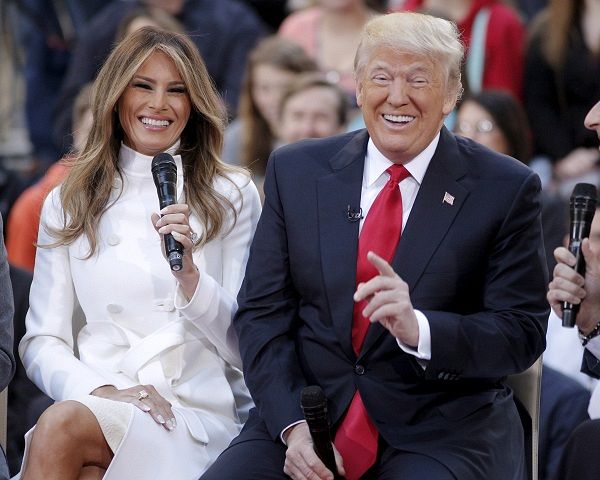 Photo;

REUTERS

/Brendan McDermid April 2016
---
Who is Melania Trump?
*Born on April 26, 1970 in Slovenia
*Original name was Melanija Knavs – later changed to Knauss
*Began her modelling career aged 16.
*5 feet 11 inches tall!
In her own words
In Melania's own online biography, we are told that: "At the age of eighteen, she signed with a modelling agency in Milan. After obtaining a degree in design and architecture at University in Slovenia, Melania was jetting between photo shoots in Paris and Milan, finally settling in New York in 1996."
A glamorous life for anyone, this was worlds apart from the small town of Sevnica in southeastern Slovenia, where Melania grew up on the banks of the River Sava. Residents there have said her father sold car parts and that her mother worked for a factory that made children's clothing.
The profile on Mrs Trump's website goes on to tells us how she reached these dizzy heights.
With her "captivating presence in front of the camera" and "natural elegance", Melania has "graced the covers of Vogue, Harper's Bazaar, British GQ, Ocean Drive, Avenue, In Style, New York Magazine".
And Melania is not just a pretty face. The biog goes on to reveal that: "With a penchant and passion for the arts, architecture, design, fashion and beauty, the aqua-eyed beauty has thrived on the cultural diversification of New York City. This passion can only be surpassed by her dedication to helping others, and her generosity has been noted."
Even if she does say so herself!
The 46-year-old beauty's real estate mogul husband is only mentioned as the profile draws to a close, after a rundown of her extensive charity work.
''Melania married Donald Trump in January 2005. In March of 2006 they had their first child, Barron William Trump."
The biography ends with mention of Melania's jewellery and skin care collections, featured in depth elsewhere on her website. A sales pitch can't be any surprise for the wife of one of America's most successful businessmen!
(First) Lady and the Trump
Melania met Donald Trump at a party in New York in 1998 – initially refusing to give out her phone number.
When they did get together for a date, she told DuJour Magazine :"We had a great connection, great chemistry".
We got an exclusive interview with @MELANIATRUMP on the presidential election and more: https://t.co/jVJIe7hDc9pic.twitter.com/ZmpzqNHy6x

— DuJour (@DuJourMedia) 23 mai 2016
Since taking a gilded escalator with her husband at his Fifth Avenue Trump Tower skyscraper in June last year when he announced his decision to run for president, Melania has adopted a relatively low profile in his campaign for the Republican Party nomination.
She does not appear at his rallies, where Trump occasionally brings out his children instead, though he rarely fails to mention her.
He has told supporters that Melania has urged him: "Darling, be more presidential".
Trump then went on to joke at rallies that being presidential was boring!
The Big Day
No doubt Melania and Donald have many happy memories of their wedding day in Florida in 2005.
For the rest of us, the focus is firmly on the guest list – with these two 'friends' sharing the celebrations.
Flashback: When Hillary and Bill Clinton hit the wedding of Donald and Melania Trump https://t.co/Vt2JQ9pEbKpic.twitter.com/AbLo49iueQ

— Hollywood Reporter (@THR) 13 avril 2016
Even then however, there were signs of a future clash with the Clintons, with Melania quoted as saying: "I don't think they sent a gift".