Polisario leader's death announced
Comments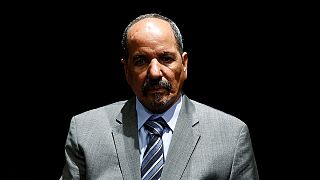 The death has been announced of the long-standing leader of Western Sahara's Polisario movement, Mohamed Abdelaziz.
Abdelaziz has lead a decades-long fight for independence in the disputed territory.
#Polisario Leader Mohammed Abdelaziz Dies After Battle With Cancer https://t.co/UTxtrMY5p9#westernsaharapic.twitter.com/RaWufUHlAS

— Morocco World News (@MWNEnglish) May 31, 2016
The Sahara Press Service said Abdelaziz, who was 68, had been ill for a long time.
Morocco took over most of the territory in 1975, but Abdelaziz's Polisario Front began a guerrilla war saying the desert region on Africa's northwest belongs to them.
Polisario has been based in Algeria since a UN ceasefire in 1991.