Poland: New bid to restart Polanski extradition case to US
Comments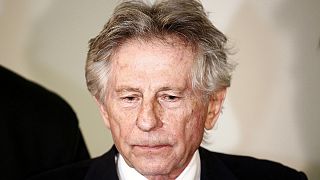 Poland's conservative ruling authorities want to reopen the extradition case against filmmaker Roman Polanski, who is wanted in the US over a decades-old child sex conviction.
An earlier Polish court decision rejected the extradition request but now Poland's Justice Minister Zbigniew Ziobro, who is also the prosecutor general, says he will appeal that judgement.
Polish Justice Minister Revives Polanski Extradition Drive https://t.co/mynTLiMiEBpic.twitter.com/9NYalUddM6

— Voice of America (@VOANews) 31 mai 2016
Oscar-winning filmmaker Polanski, now 82, lives in Paris but also has an apartment in Krakow in southern Poland and visits regularly.
He pleaded guilty in 1977 to having sex with a 13-year-old girl during a photo shoot in Los Angeles. He served 42 days in jail after a plea bargain but later fled the United States, fearing a lengthy jail term if the deal was overruled.
Samantha Geimer, the victim in the case, has made clear she believes Polish-born Polanski's long exile has been punishment enough.