Two jailed for life over Somali airline blast
Comments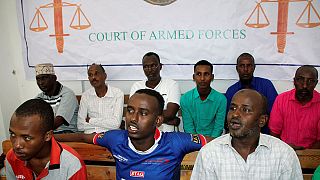 A Somali military court on Monday jailed 10 people it said were behind a bomb blast that blew a hole in
a Daallo Airlines plane bound for Djibouti in February.
Two were given life terms.
A suspected suicide bomber was sucked out through the hole when the blast ripped open the cabin in flight. The plane, which had taken off from Mogadishu, made an emergency landing in the Somali capital.
Somalia's al Shabaab insurgents said they were behind the blast.