Ukraine nursing home fire kills 17
Comments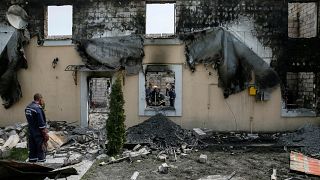 In Ukraine, 17 people have been killed after a fire broke out at a nursing home for the elderly near Kiev.
Eighteen others were rescued from the building in in the early hours of Sunday morning – five were hospitalsed with burns.
Police say the owner of the facility has been arrested.
"A fire occurred in a privately-owned two-storey building which was used as illegal temporary housing for elderly people," Mykola Chechetkin, Head of Ukraine's emergency services said.
The owner of the unlicensed home, located nearly 40 kilometres north east of the capital, is suspected of violating fire safety regulations, while at the same time charging residents more than 200 euros a month for a place.