Family of late Jules Bianchi to sue FIA
Comments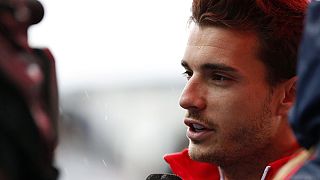 The family of the late Formula One driver Jules Bianchi have begun legal action against the sport's governing body the FIA, following his death last year.
The 25-year old Frenchman was racing for the Marussia team when he crashed into a recovery crane at a rain-soaked 2014 Japanese Grand Prix at Suzuka.
After sustaining serious head injuries he spent nine months in a coma before passing away in July of last year.
As well as the FIA Bianchi's family are planning to sue the Marussia Team and Formula One Group of which supremo Bernie Ecclestone is the chief executive.
The family feels the actions of one or more of those parties may have contributed to Jules' fatal accident.