EgyptAir crash: suggestions of explosion on board 'mere assumptions' - official
Comments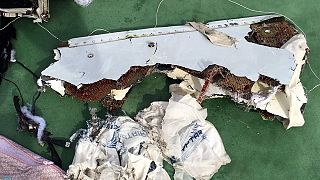 Egypt's Head of Forensics and the Justice Ministry have denied reports that the initial investigation into last week's EgyptAir crash points to an explosion on board.
Completely false and mere assumptions.

Head of Forensics
The MENA state news agency quoted forensics chief Hesham Abdelhamid as saying theories of a blast occurring based on the size of human remains recovered were "completely false and mere assumptions."
"Everything published about this matter is completely false, and mere assumptions that did not come from the Forensics Authority," MENA published.
A forensic official had earlier reported that a preliminary examination of the few human remains recovered from the crash site appeared to suggest a blast took place. Although he added that investigators have not found any trace of explosives pointing to a bomb.
"The size of the remains points towards an explosion, the biggest part was the size of a palm. Some of the remains started arriving on Sunday in about 23 bags," the anonymous official had earlier said.
passengers' belongings, body parts, luggage, and aircraft seats. Search is still in progress. /2

— EGYPTAIR (@EGYPTAIR) May 20, 2016
'No sudden swerves before crashing'
En route from Paris to Cairo, the aircraft plunged into the Mediterranean Sea last Thursday (May 19), minutes after entering Egyptian air space. It was carrying 66 passengers and crew.
Egyptian officials have since denied claims by the Greek defence minister that the flight made sudden swerves and turns before crashing.
The plane's black box flight recorders have yet to be retrieved. If found intact, they will be analysed in Egypt, but sent abroad if damaged, Reuters quotes an air crash investigator as saying.