Video - Brazil's uncontacted Kawahiva tribe on the edge of extinction
Comments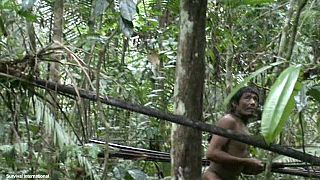 Despite winning a campaign to get Brazil to declare a protected area for the Kawahiva tribe – one of the last uncontacted indigenous peoples in the Amazon Forest – campaigners say there is no time to rest on their laurels.
All uncontacted tribal peoples face catastrophe unless their land is protected

Senior Campaigner
The Kawahiva are a group of hunter-gatherers said to be on the edge of extinction. They are forced to live on the run, fleeing violence from outsiders. Attacks and disease have killed relatives. And loggers are getting closer.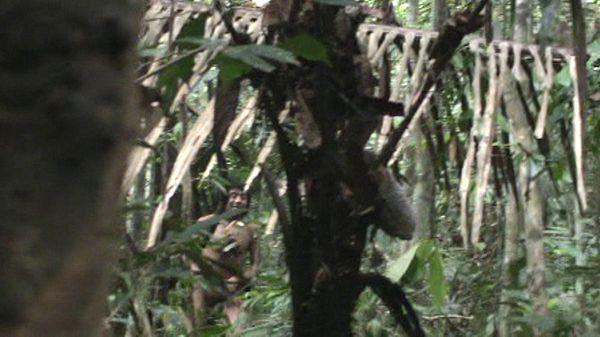 The NGO Survival International says it wants to keep the pressure so that the Government – despite the current political mayhem – sticks to its promise of granting an area of 411.844 hectares (4,120 square meters) to the tribe.
The executive order protecting indigenous territories to the group, which numbers between 25 and 50 members, came in the last days of the Rousseff-led government.
But the granting of a large area to such a small group has not gone without a backlash. Local businesses are fighting to have it reduced. They claim they have been given too much land.
This is despite the fact that Brazil's constitution recognises a tribe's right to maintain its traditional way of life within boundaries that conform to their use of the land.
It contains some of the last tracts of Amazon rainforest, which are highly coveted by loggers and settlers.
Fighting to survive
But Sarah Shenker, Senior Campaigner at Survival International, says the Kawahiva depend on this land for their survival.
"It is not too much land," says Shenker. "The reason they are so few is that their ancestors were massacred and died of disease following the loggers' invasion on their land.
"The Kawahiva are now living on the run on this patch of their ancestral land, fighting to survive."
The size of the area makes it difficult to keep a check on the tribe and keep loggers out.
Brazilian Minister of Justice finally moved to save uncontacted Kawahiva tribe from genocide https://t.co/fUX0H3kwWvpic.twitter.com/xmuoK6hSDo

— Peopleriver (@Peopleriver) 25 April 2016
Shenker says another challenge is to work with FUNAI – The National Indian Foundation, a body that protects indigenous peoples – to ensure its team on the ground has sufficient funds and people to demarcate the territory and to ensure that it is protected from invasions.
But Shenker also points to another problem that could mean a backward step for the Kawahiva: the country's political upheaval.
She explains: "The interim Temer government is bad news for the Kawahiva and indigenous peoples across Brazil, given that it is highly influenced by anti-indigenous politicians of Brazil's rural lobby group, who are pushing to reverse demarcation decrees and change the law to drastically weaken indigenous land rights."
Let's make sure the Kawahiva have a secure future wallacescott</a> <a href="https://twitter.com/NatGeo">NatGeo: https://t.co/7H4LRJm2Gapic.twitter.com/c1cj36oLOi

— Survival (@Survival) 23 May 2016
Shenker says uncontacted tribes are a fragile group and need to be protected:
"[They] are the most vulnerable peoples on the planet. We know very little about them. But we do know there are more than a hundred around the world. And we know whole populations are being wiped out by violence from outsiders who steal their land and resources, and by diseases like flu and measles to which they have no resistance.
"All uncontacted tribal peoples face catastrophe unless their land is protected. Survival is doing everything we can to secure it for them, and to give them the chance to determine their own futures."