Mainland France unemployment dips below 10%
Comments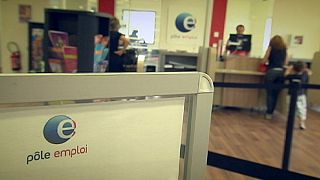 The unemployment rate in mainland France has edged down below 10 percent for the first time since early 2014 offering some evidence that the labour market may be turning a corner.
It was at 9.9 percent of the workforce between January and March and also in revised totals for the final three months of last year.
The rate including French overseas territories remained at 10.2 percent for both those quarters.
And the number of people who had been registered as out of work for more than one year again rose towards record levels at 1.23 million.
French President Francois Hollande has said he will not stand for re-election in 2017 unless there is a sustained fall in unemployment this year.
French Unemployment Rate stabilized at 10.2% in 1Q BUT in 2013 the UR for Eurozone was 2 full ppts >France. (via AP) pic.twitter.com/7DJAcZJDtb

— Holger Zschaepitz (@Schuldensuehner) May 19, 2016
See also:French GDP not seen as enough for jobs growth