EgyptAir: families express bewilderment as they await news of flight 804
Comments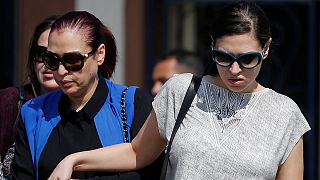 In Cairo, the families of those on board the missing EgyptAir flight have spoken of their bewilderment as they desperately seek answers about what happened after the loss of radar contact.
"I don't know anything. My daughter was a flight attendant. I don't know anything," said one woman in Cairo.
A man whose relative was also on the plane, said:
"There is nothing. They told us not to listen to outside rumours and that the plane is missing. That's all."
For now, all they can do is wait for information as Egyptian and Greek authorities coordinate search efforts in the area of the Mediterranean where radar contact was lost.