Thirty one athletes risk Rio Olympics exclusion after sample restests
Comments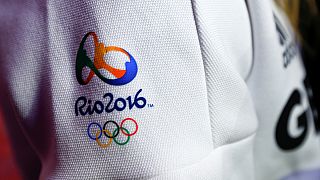 The first ever Olympic Games to take place on South American soil is now looming large.
The 2016 Rio Olympics begin on August 5th and some 10,000 athletes from 206 National Olympic Committees are expected to take part in a bid to land themselves that career-changing gold medal.
But, 31 athletes that were thinking of making the trip to Brazil might have to think again.
The International Olympic Committee (IOC) has retested 454 selected doping samples from the 2008 Olympics in Beijing while another 250 samples would be re-tested from London 2012.
After using the very latest scientific analysis it has been revealed that some 31 athletes from six sports could be banned from this year's summer Games in Rio.
The latest measures taken by the IOC come after Russia and Kenya breached anti-doping rules in recent months.
Russia's reputation took another hit on Tuesday when weightlifting world champion Alexei Lovchev was banned for four years after he failed a doping test.